April 22-27.  6-8 guests.
To celebrate the start of the 2019 season, Bulgaria's most accomplished paragliding competitor and instructor/guide are joining forces to serve you, the visiting pilot, an exploratory guided tour of the country aimed at improving your XC skills.  
Included is:
– Transport to the daily flying site and between flying sites
– Detailed morning weather forecasts
– Flying site briefing 
– Daily task setting and briefing
– In-flight radio guidance by two flying instructors
– Daily task debriefing and analysis
– Landing retrieval based on online Livetrack24
– Arranging local accommodation
(All photos are from spring time, so you can get a fairly accurate idea of what to expect visually on a good day in April.  All photos by Yassen Savov.)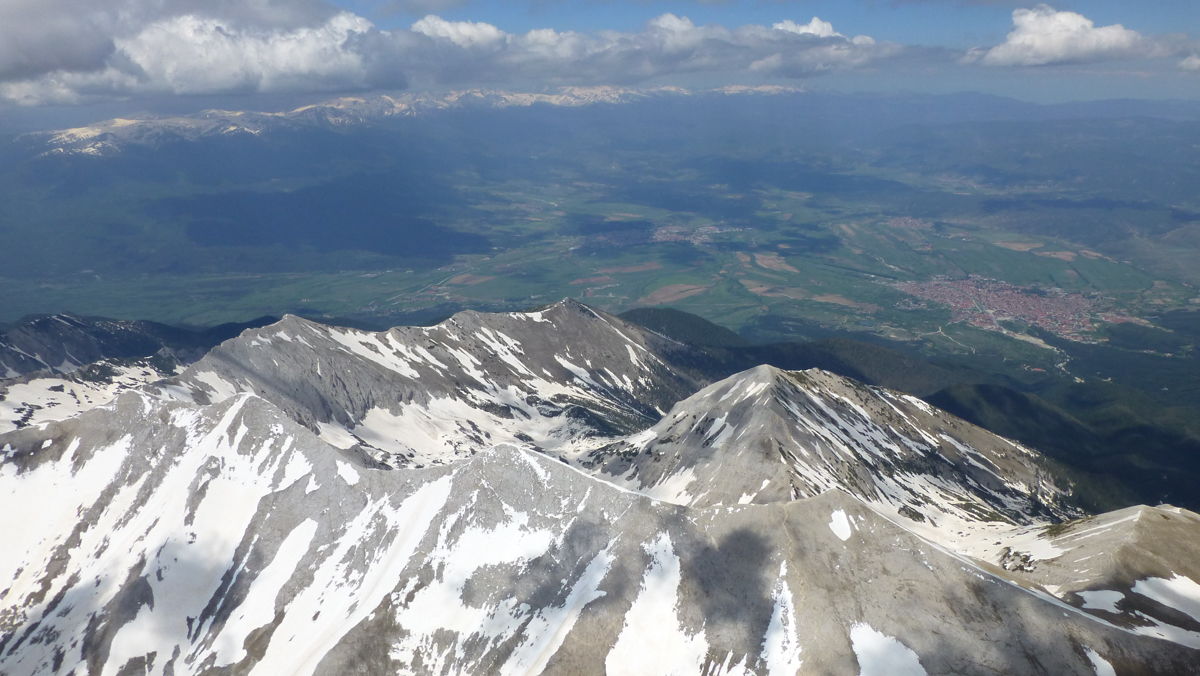 photo: Pirin mountain with Rila in the back
The place – Bulgaria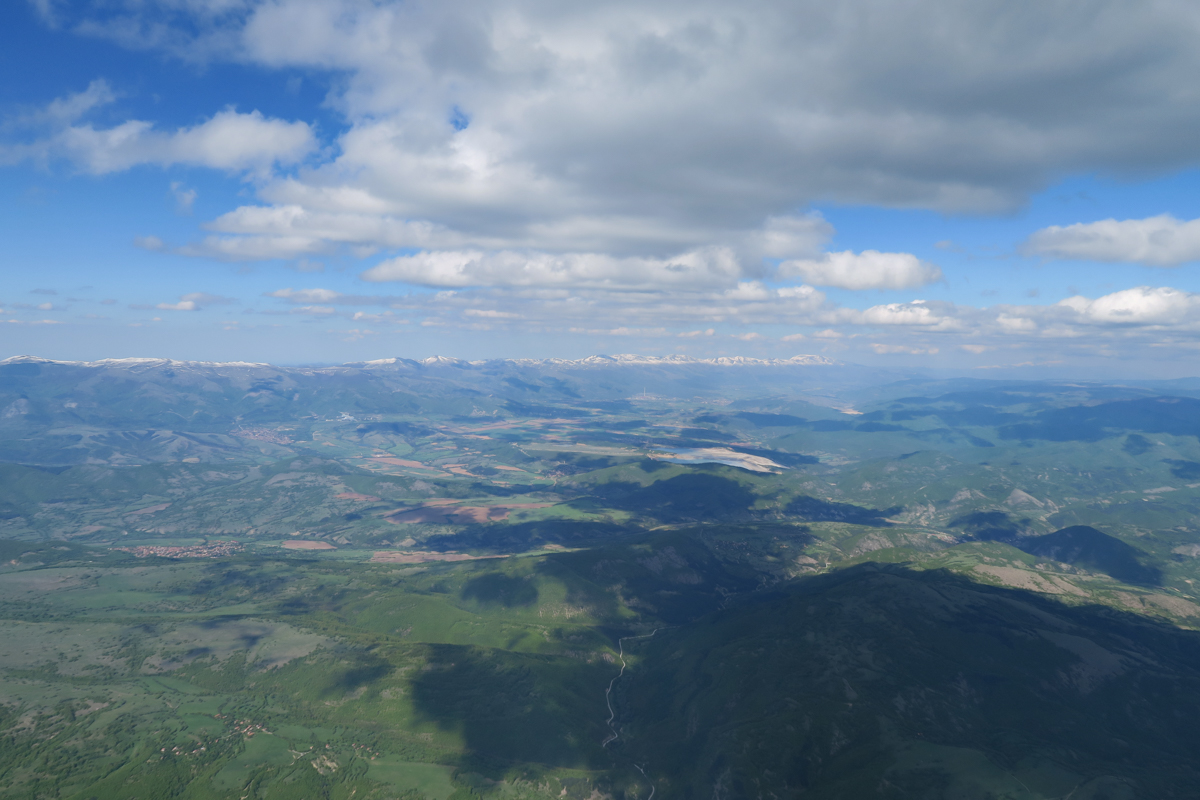 photo: 40km east of Sofia
Situated in the south of Europe, Bulgaria receives enough sunshine to generate generous flying conditions between the second half of March and the second half of September.  Its mix of mountains, hills, and flatlands delivers diverse landscapes and stimulating technical flying in a relatively small area.
The idea 
First, we want to show you around Bulgaria and the terrain it has to offer.  In order to maximise our flying, we'll be traveling to where the weather points our van – even, if we have to, to Drama, across the border with Greece.  We want you to fly as much as possible – that's why we'll follow the forecast, and that's why we're calling this workshop a "traveling" one.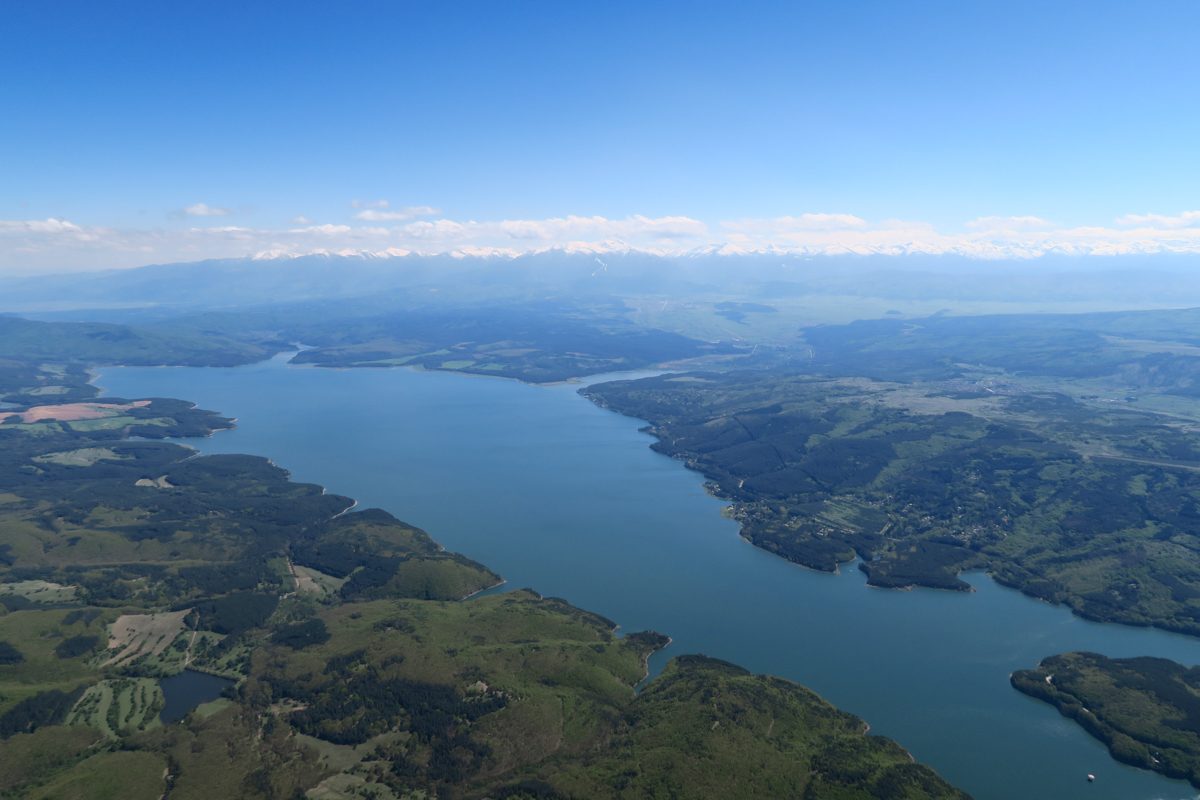 photo: Iskur dam, 10km east of Sofia
Second, we want to focus on helping you improve your XC skills.  To do that, we'll be setting comp-like tasks each flying day in order to focus our energies on the same objectives and, quite literary, in the same direction.  Before each flight we'll have a briefing, followed by a debriefing after the flight; some theory on flight technique and efficiency, tactics, and meteorology will be mixed in at various times, including in separate lectures in case of bad weather.      
In the air, our two guides will be flying intermediate level wings, so we can glide together and stick together.  One will try to be at the front of the group, helping choose the optimum way; the other will be at the back, helping the tail of the group.  (Of course, if on any days you wish to do so, you're free to fly on your own as well.)
Bulgaria can deliver some fine flying; allow us to serve you a fresh spring serving of it.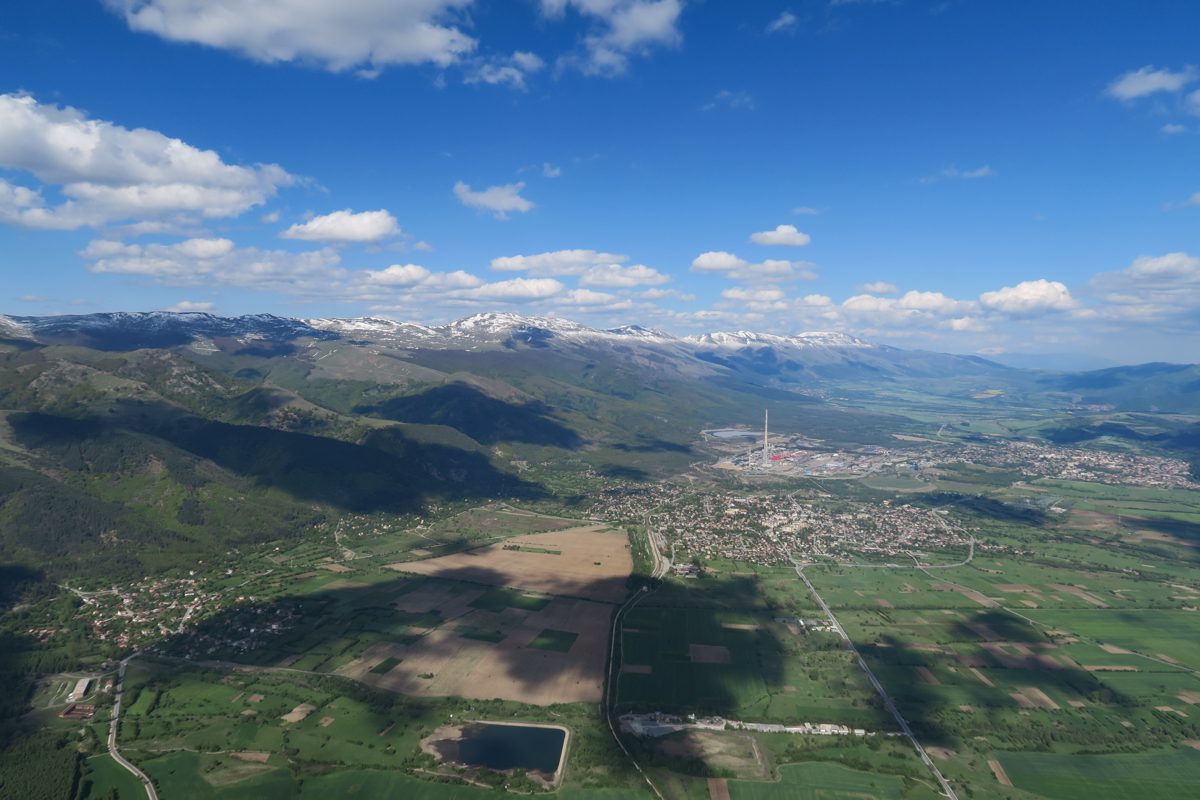 Zlatitsa – 50 km east of Sofia
The plan
We're starting from the capital, Sofia, at 8am on April 22.  We'll be getting in our van and heading straight to the place that seems most suitable for the forecast of the day.
This means you should try to arrive in Sofia on April 21.  There are many accommodations options in the capital; if you wish, we can recommend some.  
Last flying day is April 27.  We'll be driving you back to Sofia by the evening of April 27. 
The main goal of this service is not to fly a list of major flying sites in Bulgaria, but to follow the sites with best weather and look for variety.
Chase the wind and go with the flow!
Further info
…plus you can browse my blog on this website for more Bulgarian flying.
Your guides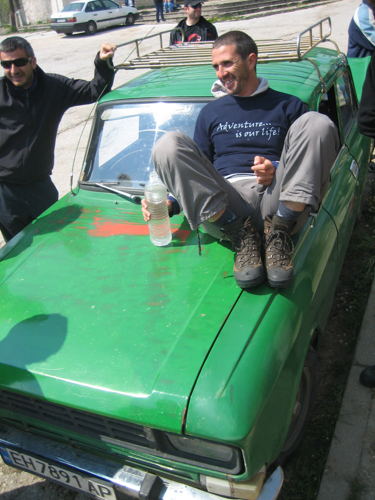 Nikolay "Niki" Yotov is as close as it gets to a guru in Bulgarian paragliding.  After learning how to fly 20 years ago, he moved to Sopot, in the centre of the country, where he has since contributed heavily to develop the spot into a world-class, globally known paragliding location, and his school, SkyNomad, into a Bulgarian institution.  He has since ventured outwards to guide scores of foreign pilots on XC missions throughout Bulgaria, Kenya, and Ethiopia.
– Chief Flying Instructor in BHPA-registered SkyNomad school based in Sopot, Bulgaria
– Meet director of World Championship and World Cup events held in Bulgaria
– Expert in meteorology and aerodynamics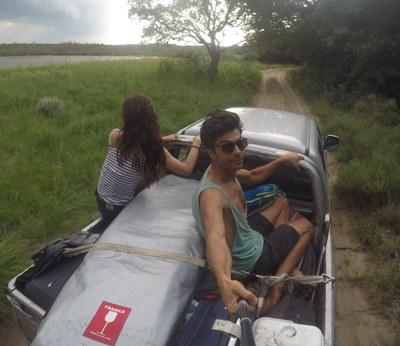 Yassen Savov is the most decorated European paragliding competitor east of the Alps.  When not competing abroad, he explores and stretches the possibilities of Bulgarian XC, flying new, ambitious lines across the country.
– European Champion, 2012
– 5 World Cup podiums
– Current national champion of Bulgaria
– Current holder of Bulgarian open distance (355km) and FAI triangle (234km) records
——————-
Price: 350 euro (includes only the guiding and transportation during the tour)