13-24 Jan 2020
Price: All guided pilots share the cost of transportation, and pay individually for their food and accommodation directly on location.  Expect to pay approximately US$60-70/day for those costs combined.   The daily cost for guiding is a fixed US$50/person.
Minimum pilot level required: intermediate, with a solid safety level.  Because of the higher humidity, expect conditions to be milder than in Ethiopia.
More info on flying in Kenya:
The prevailing NE winds in the dry season (Dec, Jan, Feb) provide good
XC conditions.
The most popular place is *Kerio valley* (the west bank of Northern Rift valley), which provides conditions for record Out and Return flights. The days starts by soaring the prevailing easterly winds, then switches to thermalling and ends again by soaring the easterlies. The mid day conditions can be turbulent, with sharp triggering of strong thermals in strong wind, but the morning soaring is scenic and enjoyable.  Photo of the takeoff below: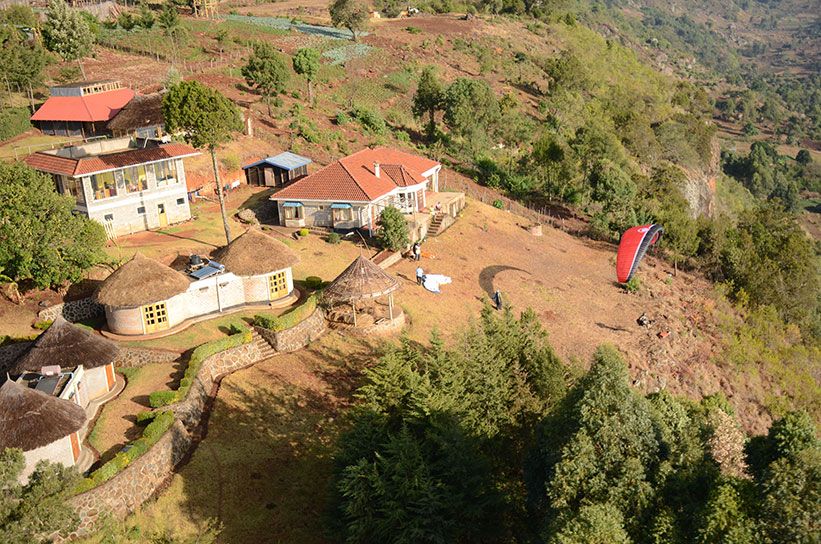 *Naivasha lake* has few flying sites around and provides the best convergence flying above the volcano craters at the bottom of Rift Valley.  Photo of an adjacent volcano below: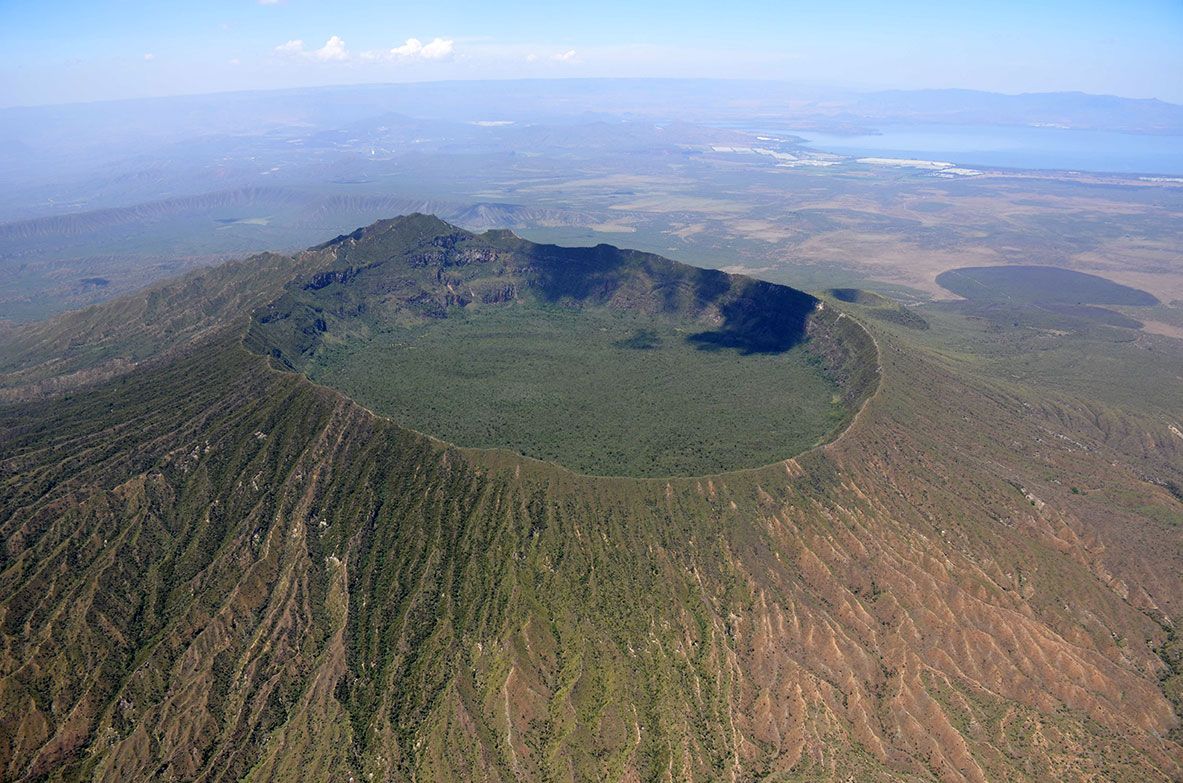 *Machakos hills* east of Nairobi have several flying sites where you can take off and fly following the prevailing NE winds or just fly them locally if you don't want to chase distances.  Photo below: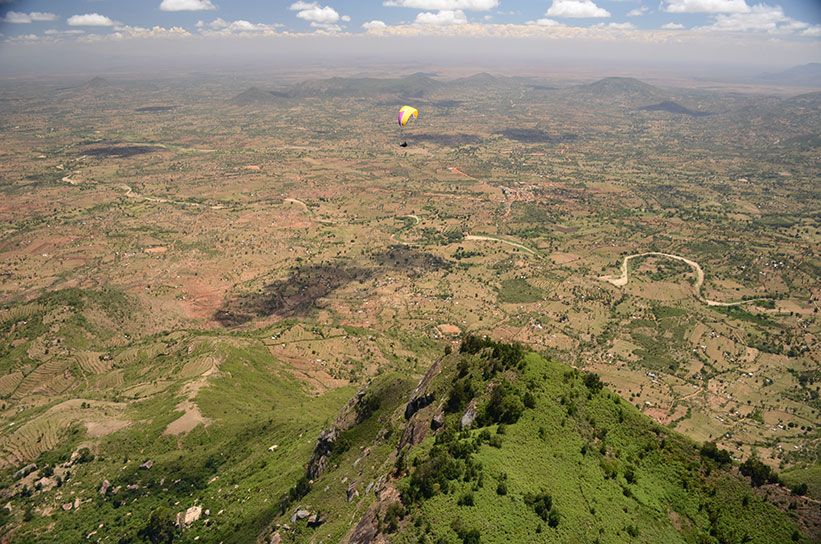 *Chiulu hills* is a 70 km long mountain range 50 km north of Kilimanjaro.  From the air, the whole range can be seen how it was geologically formed not as a wrinkle but as a line of bubbling volcanic hills.  It's a national park where we'll camp and fly locally by soaring and thermalling.  Photos below: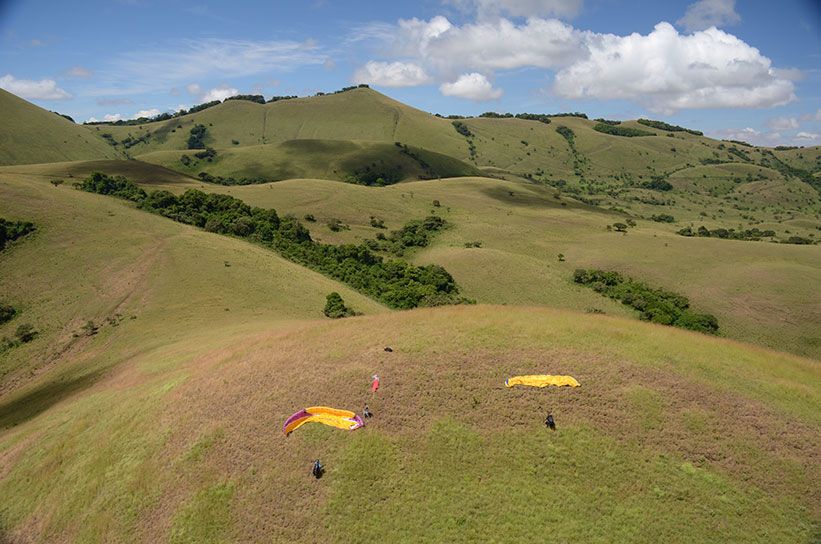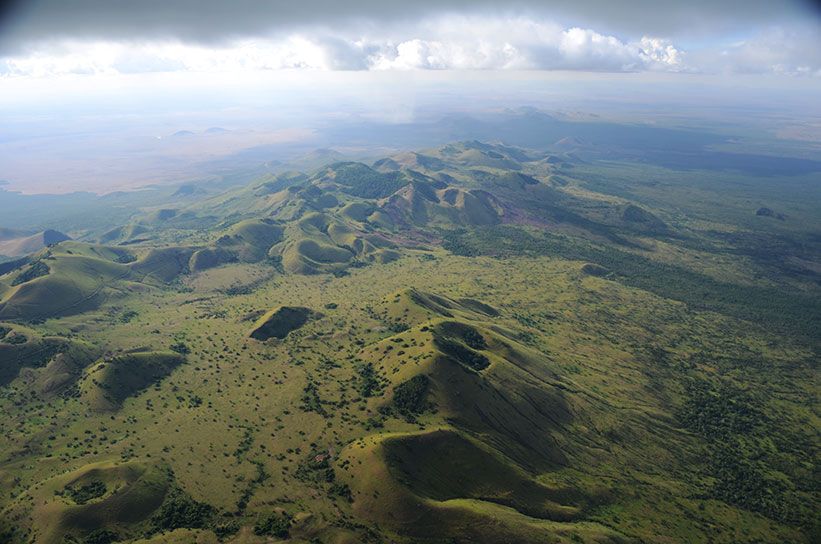 *Massai Mara* is the best national park of Kenya at the North border of Serengeti (Tanzania). It's a 2 day tour (no flying, just dreaming) with 1 night wild camping in no man's land.  Photo below: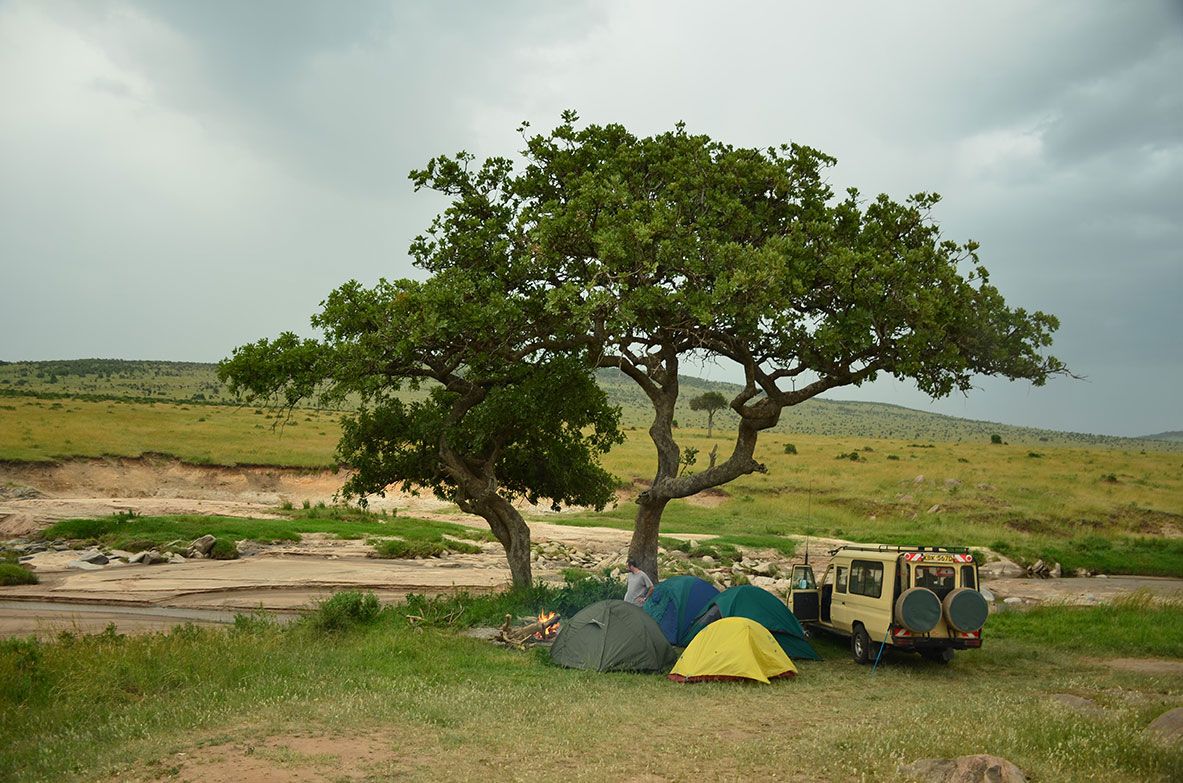 All photos: Niki Yotov