Performance XC Camp
with Niki Yotov and Yassen Savov 
26 July – 1 August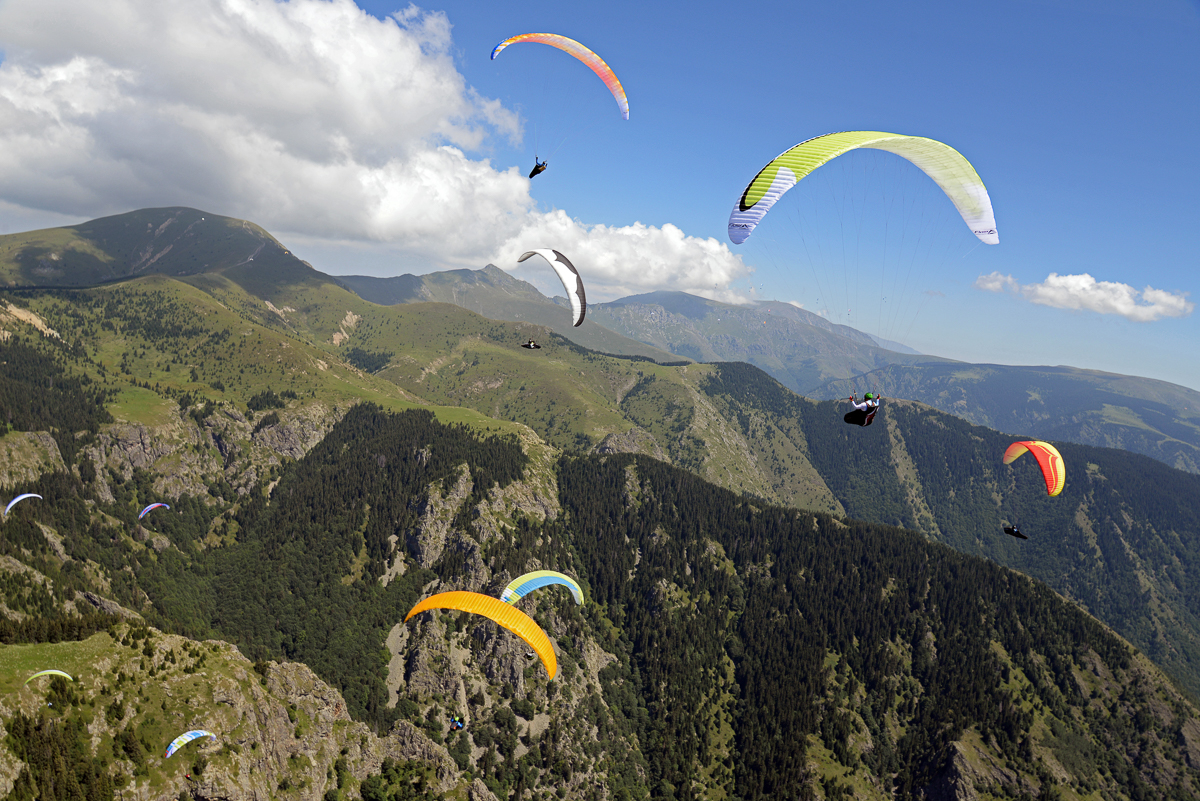 To celebrate the opening of European skies and borders, we are organising an XC sports camp, based in Sopot, with a focus on performance flying.  
Come to one of the best paragliding spots in Europe and let us show you around, while helping you fly more efficiently – therefore faster and further. 
We are gathering a group of 10 pilots max on ENB or ENC (with exceptions) wings.  Your two guides will also be on ENB gliders, which will allow all of us to fly the same tasks and objectively analyse our lines and choices.  
What to expect from each day:
Weather briefing and flying possibilities for the day
Group-based task setting, where we'll discuss what to expect from the day and how to approach the task
Help with understanding the essentials of flight instruments, how to put the task in them and use them for navigation and optimisation in flight
One of the two instructors takes off first to scan the air and help the pilots to get to optimal start position, while the other instructor assists with take offs
During the task, one guide helps lead the way, while the other helps the pilots in the back
Intensive (but not overwhelming) in-flight radio communication
Sharing real-time observations and decision-making

 

Monitoring in-flight safety and suitable landing field options
Back at base, detailed debriefing of the task, including analysis of weather influence, comparison of different zones and lines, sharing of personal experiences, and animation replay of all the tracklogs together on Ayvri (Doarama)

 

When flying in Sopot, expect debriefings to be held in front of the big white screen in The Nest (nest.bg), where local craft beer is available on draft
Whenever the weather is good in Sopot, we'll fly there.  Whenever it's not, we'll travel to other sites, chasing the weather.
Mid-summer conditions in Sopot tend to be strong, with average turbulence.  Logically, this course is aimed at pilots who are comfortable in such conditions, and can also handle collapses.  SIV experience is a plus, but not necessary.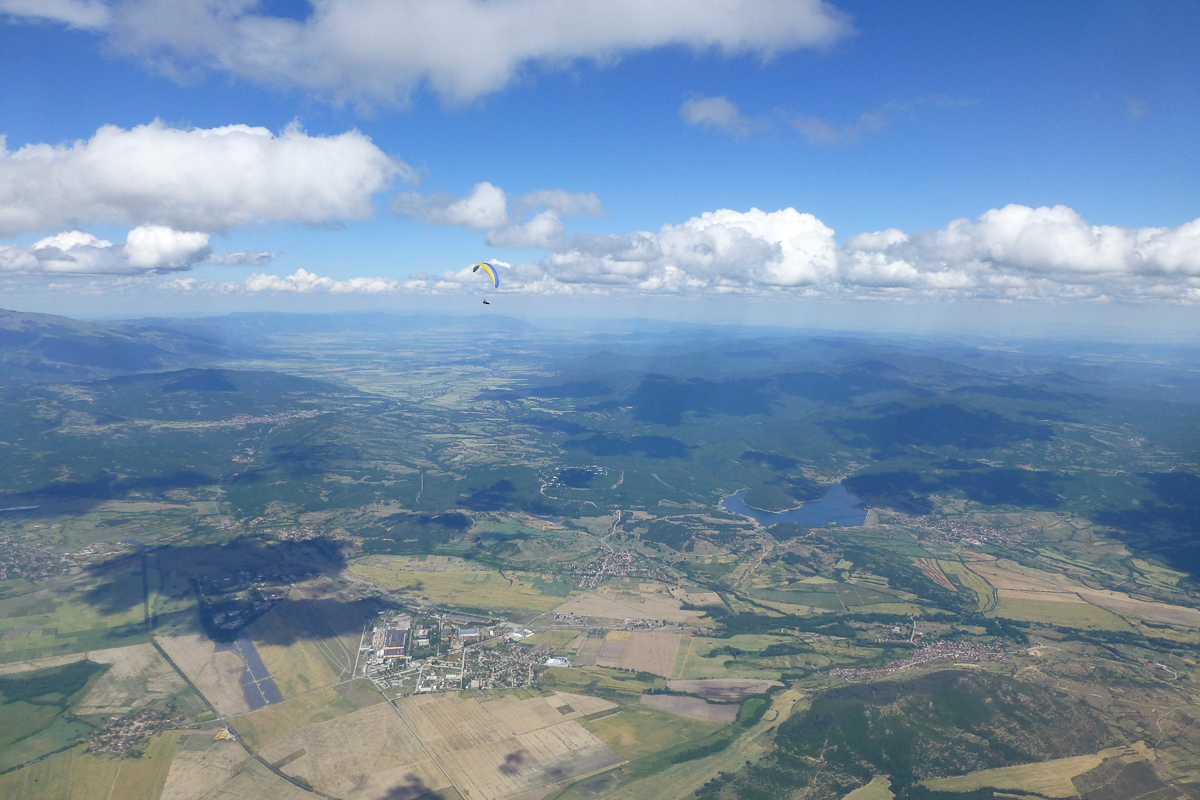 LOCATION
Sopot is the geographical heart of Bulgarian paragliding.  The takeoff is on a 2000m-tall south-facing ridge that runs through the whole country and is generous in thermal activity.  In front, there are flatlands and hills, which in summer also work predictably well.  In total, you have a stimulating mix of mountains, hills and flatlands to play with.
The takeoff is accessed by cable car, while at the bottom station there is the main landing spot and also a swimming pool, where award-winning ice cream is served, made from all-natural and mostly local ingredients (lift-sopot.com, facebook.com/LiftSopot/).  The town centre of Sopot is a 20-min walk away.
Our base is 3-min walk from the cable car and landing space, in the direction of the town centre, at The Nest (nest.bg), where we'll have a comfortable place to lounge and analyse the day's flying.  Accomodation there is also available.
COST:
350 euro per person for the 7 flying days covers your guides' fee
The use cost of vehicles for retrieval around Sopot or transportation to other takeoffs will be shared equally by all trainees and paid at the end of the course.

 

For reference, the rent for one van with 8+1 seats with driver included costs 50 euro per day, plus fuel.

 

The chair lift ticket costs 5 euro
Accomodation in Sopot is 10-20 euro/night.

 

We recommend The Nest (nest.bg), because that will be our headquarters in Sopot, but you can choose any place you want.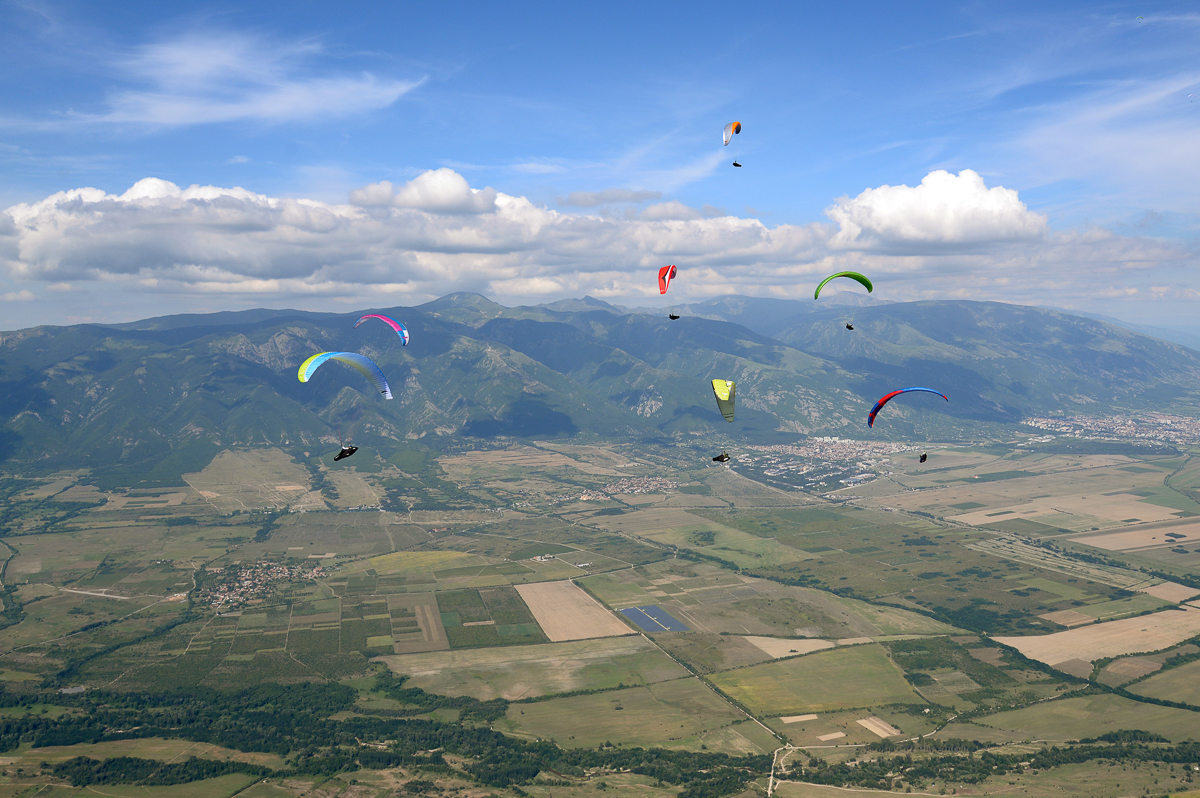 Getting to Sopot:
Easiest way is to fly to Sofia.  From there, you can take a direct bus or train to Karlovo, 5km from Sopot, and then 5-euro taxi or 0.5 euro bus to Sopot itself.  If you're arriving at a similar time with other clients, we can send a driver to pick you up with a car or van (45 euro per car, 3 pilots max) and bring you directly.  
Booking and questions:
For questions, ask by WhatsApp or phone Yassen: +359895664203
To reserve your spot, you'll need to pay your 350 euro guides' fee in advance
In case of unexpected inability to travel due to coronavirus restrictions, we will refund you the full sum.
Your guides:
Niki Yotov has been flying since 1997.

 

Since 2001 he's been living in Sopot, pioneering the paragliding sport and industry there.

 

Professional instructor and tandem pilot.

 

First to fly 200km in Bulgaria back in 2003.

 

Founder of Sky Nomad

 

and still living the lifestyle.

 

Meteorology and aerodynamics enthusiast.

 

Yassen Savov has been flying since 1998.

 

The most successful competitor in Bulgarian paragliding history.

 

Only east-European ever to win the European Championship.

 

Winner of first, second, and third places in World Cups.

 

Current holder of the records in straight distance (355km) and triangle (234km) in Bulgaria.

 

Professional instructor and tandem pilot.

 
photos #1 and #3 by Wojciech Kocot