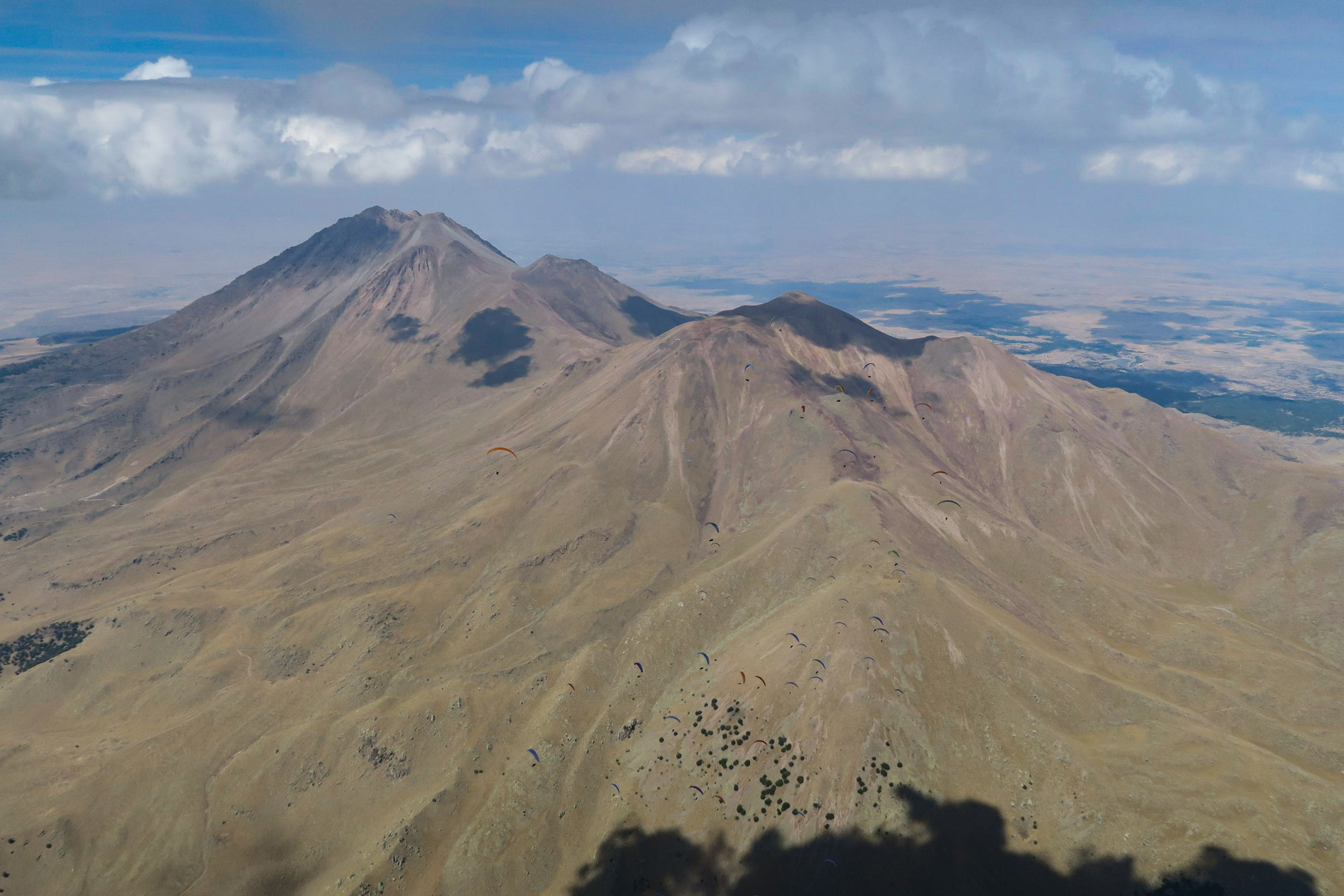 I'd been reluctant to go back to Turkey these last five years.  A country which veered from the ideals of Ataturk and started marching under the Islamo-militaristic flag of the Strong Man, the Strong Man who slashed the free press and media, and sent much of Turkey's brightest (much of the intelligentsia, the artists, the inconvenient ones, the ones who question) to prison or exile, and  who, most importantly, was elected by the people.  So I thought – if they elected to go that way, I don't want to see them anymore, at least for now.  Especially the ones from the Turkish heartland of Anadola, which is Strong Man country, and the region where this World Cup was to be held.
What can I do?  I'm political like that.  But, for whatever off-topic reasons, off we went.  Driving through the dusty, quasi-desert landscape and into Aksaray, the first neighbourhood we saw was not encouraging – the bland-looking streets dominated by not much except bland-looking apartment buildings and sad-looking, ghostly clad women.  "Fuck.  Staying in this place won't be fun," we said to each other – with George, my Greek road trip companion, my Sancho Panza, personal wind dummy and roommate in this comp.  I love you, George.
But, five minutes later, already in the center of this town of 400,000, we were startled into a new paragraph.
The streets were suddenly busy and bustling with shops and restaurants and the typical Turkish laid-back people radiating the typical Turkish good vibes.  This town started looking good.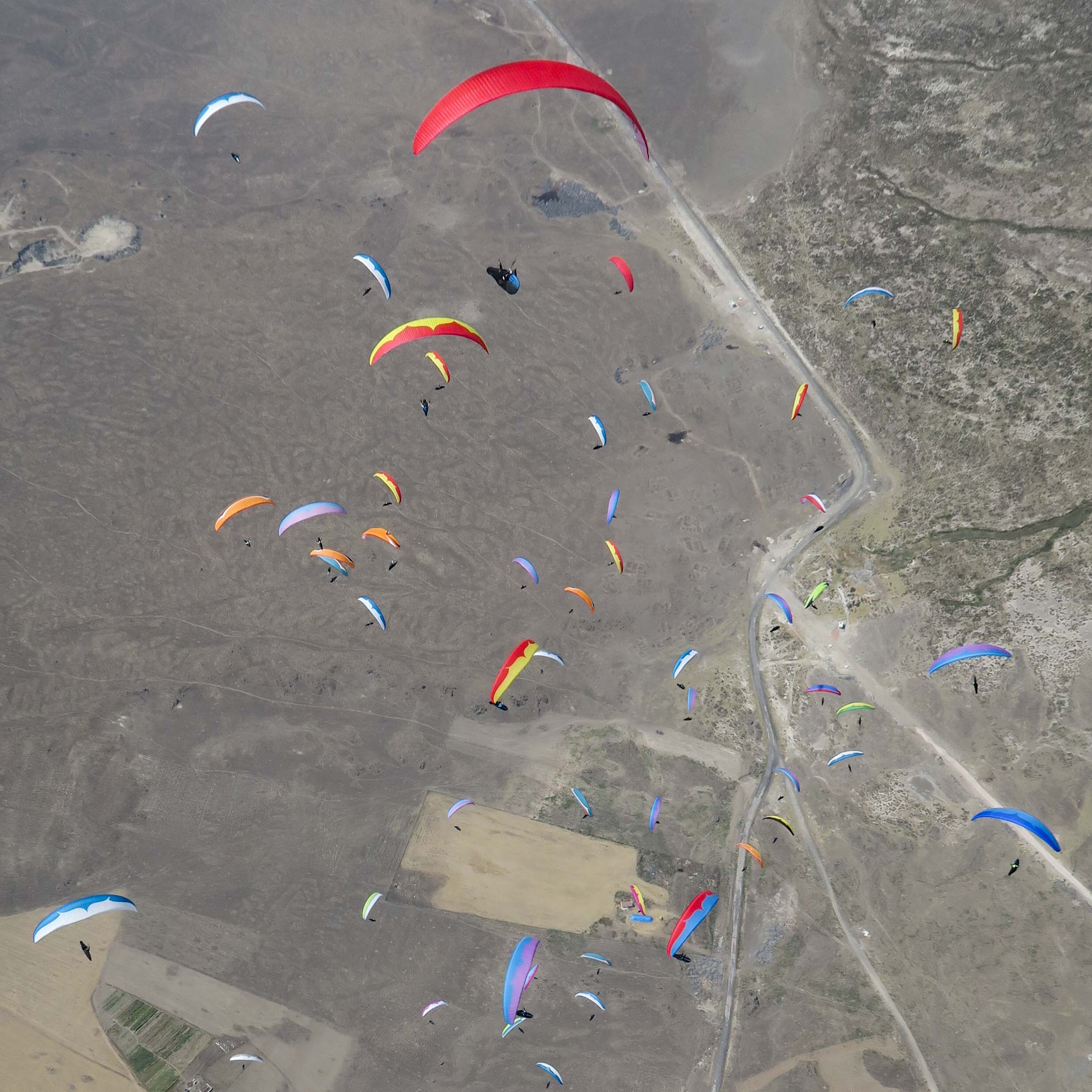 And only got better from there.  As usual, every single Turkish person, in or out of the comp organisation, was super friendly, warm and hospitable.  The comp headquarters doubled up as hotel for most pilots and, it actually being a dormitory for teachers, felt simple and inviting, like a home, or a throw-back to university life; it was cozy, and a great place to hang out, with friends like Bartek, Pawel, Mitch, Felix, Daria, and anybody else from floor two and beyond.  And, most importantly, the food was simply great – so much so that, for the first time I remember, I didn't lose weight in a competition, thanks to the good people of Kent Lokantasi, our favourite restaurant, only a block away from base.  Plus, with the Turkish lira at a historic low, it was extra cheap, so George could go on shopping sprees like a Chinese 20-year-old girl for bagfuls and bagfuls of 1-lira socks, Turkish "Mammut" hiking shoes with a camel instead of mammut red logo (since called "Camut"), and many more jackets, shirts, shoes, and other ridiculously cheap goodies he then proudly paraded to us in the room, excitedly asking about each one like a child-parent hybrid at Christmas: "Guess how much this cost!"  Turkish ultra-low-cost Santa (dressed in the red-and-white of the Turkish flag) made George extra happy, and George made extra happy the rest of us in turn, giving us a serious abs workout.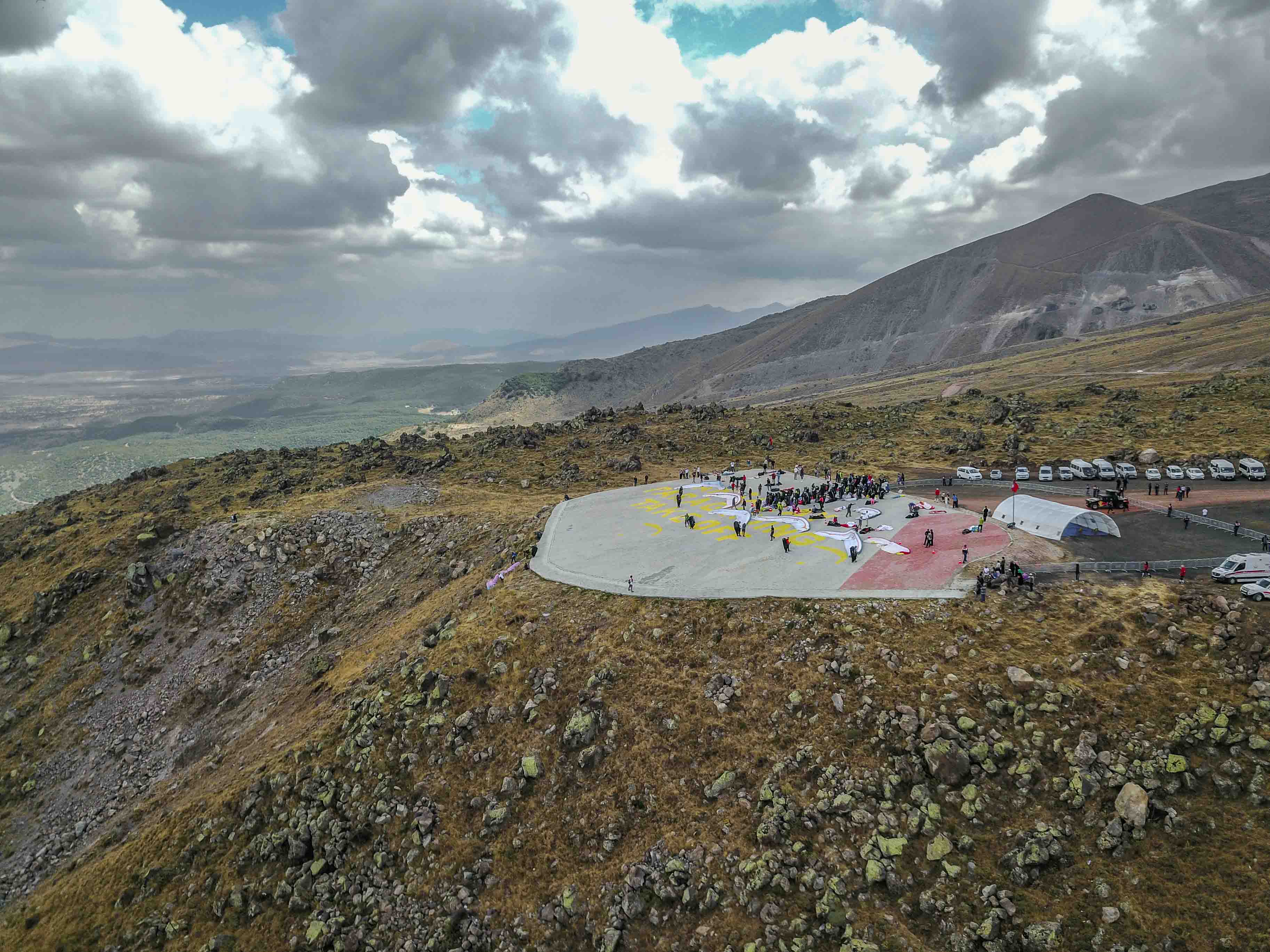 photo: Philippe Broers
But on to higher things.  Like the volcano of Hasan Dagi, which towered above Aksaray as our takeoff and launch pad for some of the highest quality flying I've ever done.  We were on another planet, where the first episodes of Star Wars were shot, and that planet had a big-ass volcano in the middle with lots of baby volcanoes sprinkled around it, and endless flatlands on one side, and similarly endless plateau on the other with lots of handsome cracks and fingers and other delicate features carved in the soft rock in all the shades of yellow you may wish for; then a brush of green here, a brush of green there – and we were set!  So Elon Musk can go to the Mars that's 54.6 million kilometers out in space – we had our own right here on earth.  And it was going off.  High bases, cumulus every day, strong smooth climbs – the shit.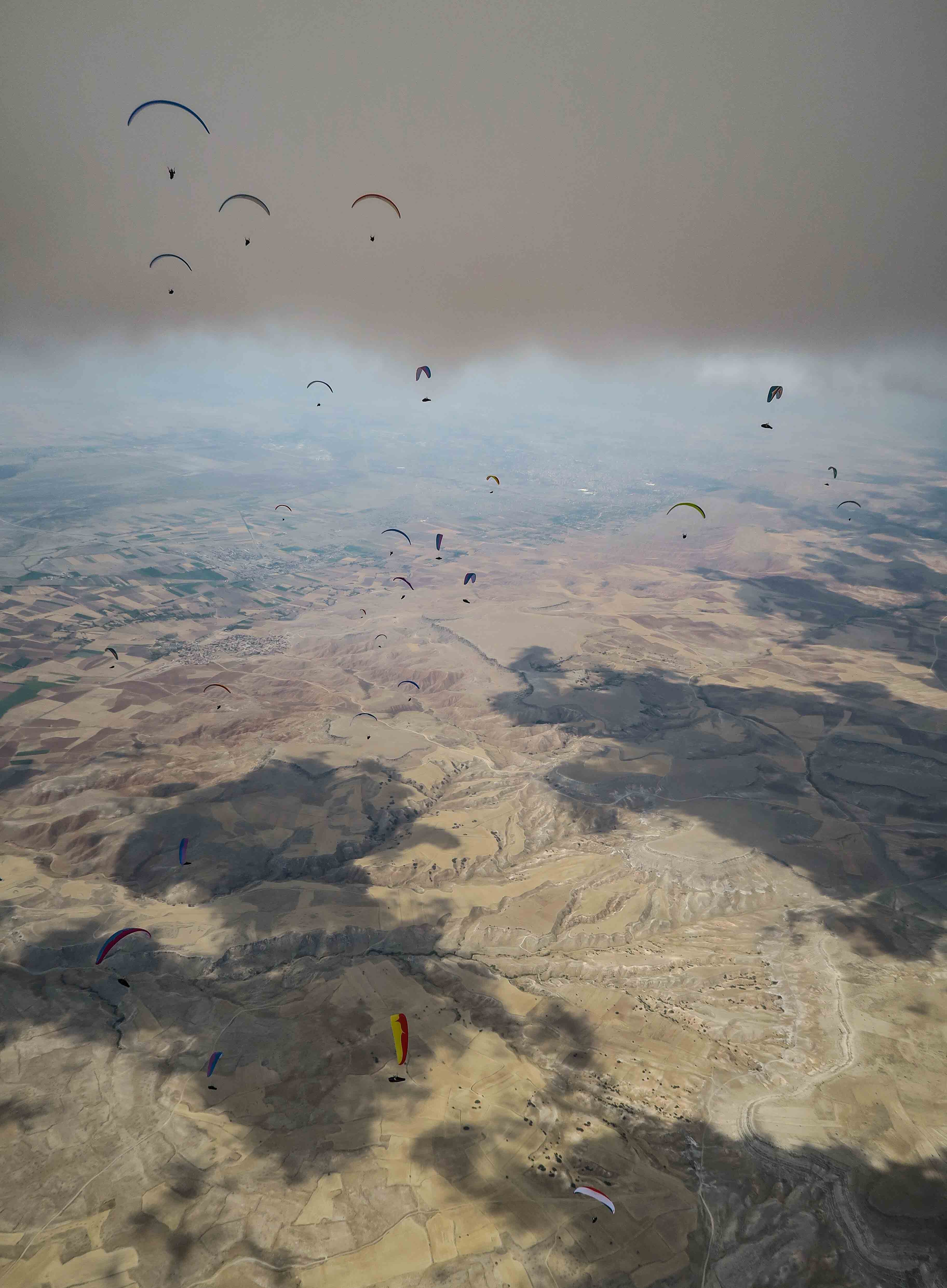 Only problem was that the takeoff was only one, so on the days when we had wind from a different direction we couldn't fly; but Abdullah, our stellar organiser and only one of all the super nice people around, after the success of this comp, has apparently already arranged with the military to allow us to use another takeoff as well for future comps, which would fix the only problem this place has.  I hope they get the Super Final there.  That's how much I like it.
Oh, and I got second Overall!
Special congrats to Russell Achterberg, who won the comp in style; and also to Charles Cazaux, who flew great and would've likely had a podium result had he not unfortunately broken some lines in task 2.
I hope to be back to Aksaray as soon as possible (and not be arrested on the border because of the first paragraph).  For more quality flying and quality living at a place that just feels right.
Fuck the politicians – Turkey's cool.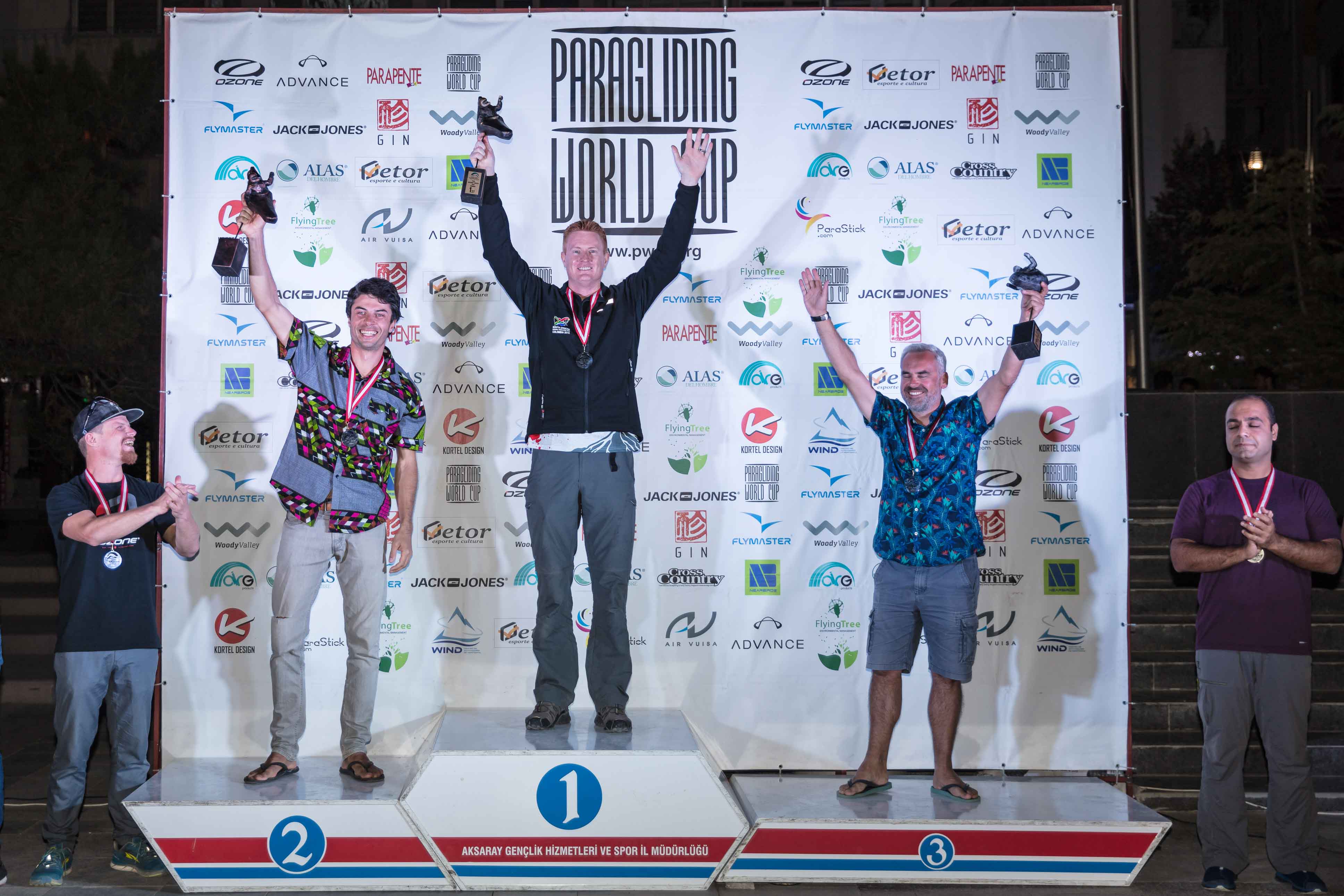 Results: http://pwca.org/results/results/
Photos: http://pwca.org/node/37921/photos