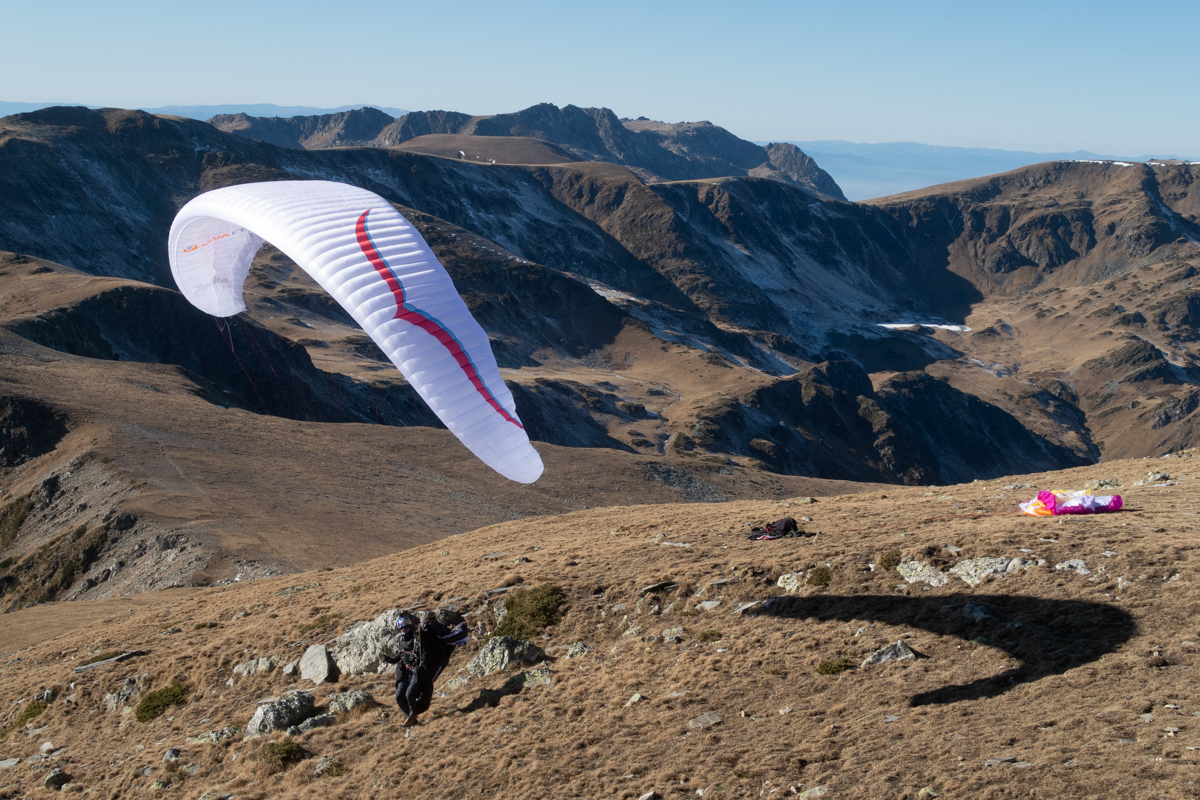 For days now, I have found a new passion in paragliding, and, like Shakespeare's hero, I will exalt her virtues and my dedication in this new affair.  And when she, as Juliet, will ask me:
"By whose direction found'st thou out this place?"*
I, inspired just as Romeo, will answer:
"By love, who first did prompt me to inquire;
He lent me counsel and I lent him eyes.
I am no pilot; yet, wert thou as far
As that vast shore wash'd with the farthest sea,
I would adventure for such merchandise."*
*William Shakespeare, Romeo and Juliette, Act 2, Scene 2
Romeo may have not been one, but I am a pilot, so this new love of mine is not with a woman, but with this "merchandise" and the adventures into which it allows me to "inquire".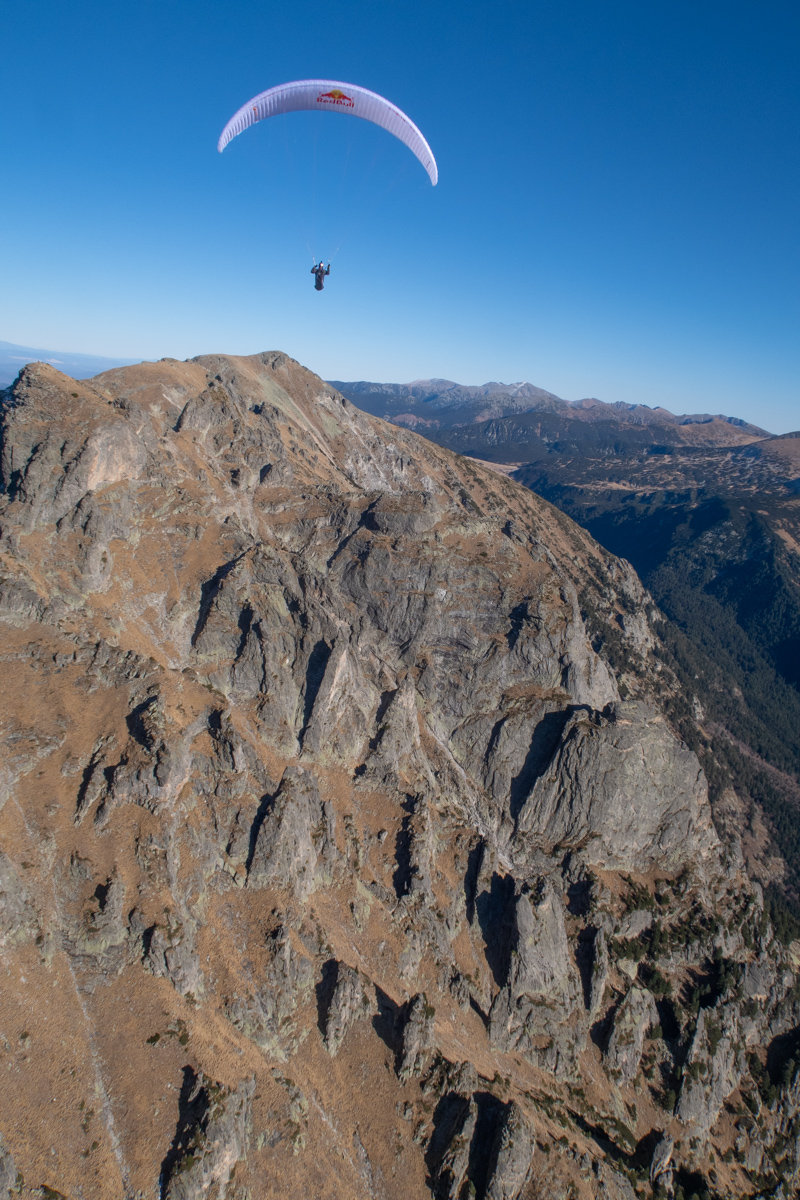 Poetry aside – to be clear, in the world of paragliding, this is nothing new or newsworthy: X-Alps athletes have been using gear like this for years; but it is new to me, and I can't get enough! 
Until a few days ago, I'd known two ways to solo fly: either lugging my 28-kilo cross country bag near and flying far, or hiking with my 8-kg hike-and-fly bag far and flying near (down).  Since a few days, though, a dream of mine has materialised into the hybrid of the two, and this is how it's shaping up my week days: 
Monday: hiked and flew a new peak on my home mountain.
Wednesday: another new one.
Thursday: got a call from the mechanic that my broken car is ready, so I hiked up again and flew directly there.  
And Friday, with Veso, who got a similar X-Alps-style kit, we hiked high up in the Rila mountain, then fly-toured the heart of it almost as easily as if it were summer, and finally crossed over to the flatlands, landing at the local hot springs, in which we soaked like the monkeys in Baraka.  These photos are from that day.
(I'm on the pink Zeolite GT and Ozium 2; Veso on the white Zeolite and F-Race.)